Fun and Easy Volunteer Ideas and Opportunities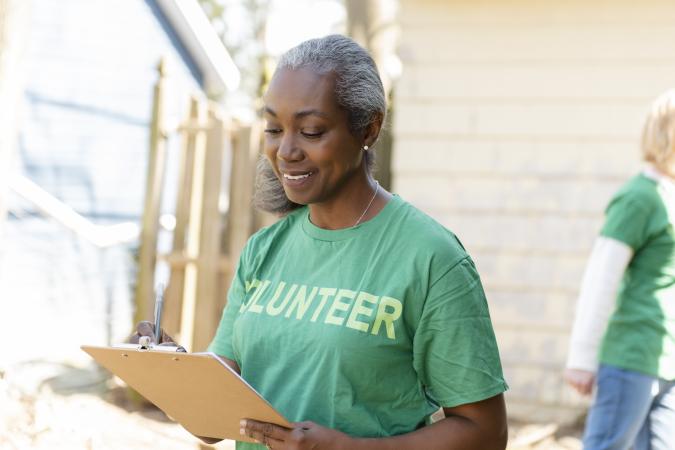 Volunteering for a cause that you are passionate about can have many personal and professional benefits. Sometimes people have a hard time getting started because they have no idea of the many opportunities available. Whether you're a senior citizen, adult, adolescent or a child, there are many fun options to explore to make a difference in your community.
Creative Ways to Volunteer
There are always traditional ways to volunteer in every community, from helping out at the local homeless shelter to serving on a church committee or mentoring a youth group. If you're looking for something different, here are some creative ideas on volunteering:
Kid-Friendly Volunteer Ideas
It's often harder to find volunteer opportunities for younger children and teens as many charities need to have minimum age limits for insurance and safety reasons. There still are many ways that children can learn to support their community.
Volunteer Opportunities for Seniors
Older adults tend to volunteer in higher numbers as they have more time with retirement. Seniors will enjoy these volunteer opportunities:
Company Volunteer Ideas
If you work for a company that is eager to show their support for their community, volunteering as a team is an excellent way to give back and build more camaraderie.
Fun Ways to Volunteer With Animals
Volunteering with animals is a popular way to give back. Although not everyone can work directly with animals due to time, mobility or other issues, there are still many ways to help animals!
Finding Fun and Easy Volunteer Opportunities
Once you start digging in and researching, you'll be surprised to find out just how many volunteer options there are. These can be available not only locally but nationally now that so many people can perform skills remotely. Just start with something that you feel passionate about and you'll find organizations that support your favorite cause and need your help!