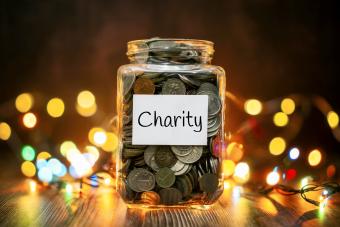 Giving to those in need can be one of the most rewarding feelings for the holidays, and adopting a family to help during the season can make a big difference in their lives. The first step you need to take to adopt a family for the holidays is to think about where you would like to donate, then follow the steps provided by your charity. To make the process super easy, just follow these steps.
1. Contact a Charitable Organization
There are several local, national, and international organizations that coordinate adopt a family programs. If you are looking to adopt a local family for Christmas, check out community centers, schools, churches, and the Department of Human Services in your area. For national and international organizations, try these locations.
2. Receive Your Family
Once you decide where you will adopt your family from, you have a few options for providing them with gifts.
Some charities allow you to give a monetary donation used by the organization to buy gifts for the family.
Other programs provide you with the names, ages, genders, sizes, needs, and preferences of each family member. You then purchase and wrap the presents, which are taken to a designated drop-off location.
You can also adopt a family to provide their holiday meal (Christmas and Thanksgiving are most common) either by donating cash for the meal or donating all the food items to make the meal.
3. Drop off the Presents
If you choose a program where you purchase the presents yourself, a day and location are given for dropping off your family's wrapped gifts. That may be the end of your donation. However, some local charities allow you to interact with the family that you made the donations for if they choose. In this case, you might meet and watch them open their presents.
Please note that some programs don't require you to wrap the gifts.
Benefits of Adopting a Family for the Holidays
When adopting a family, the true reward is the feeling of helping your fellow humans. Not only can this help to get you into the Christmas spirit, but helping those around you can make you feel happier. Adopting a family might also qualify you for a tax break at tax time.
Tax Breaks for Donations
By contributing to the aid of a charity, taxpayers may receive a tax deduction. The IRS outlines the specific guidelines for such donations, but they generally include the following restrictions.
Donate to a qualified, 501(c)(3) organization. This nonprofit organization receives this special status directly from the IRS. For a master list of organizations that qualify, use IRS Publication 78, available as a searchable document on the IRS website.
Itemize your tax deductions to apply any charitable donation to your taxes. If the standard deduction amount is more than your itemized deductions, you may not be able to list the charity donation directly.
Have a receipt for any donation over $250 in value from the charity.
Document the donation on your Form 1040 when filing your income documents. Noncash charitable contributions require the use of Form 8293.
Avoid exaggerating the value of donations. The IRS may ask for documentation of the value of the donations, not just a receipt that you donated.
Discuss your ability to claim charity donations with your tax preparer if you are unsure about the qualification. In most cases, you can ask the charity for a receipt for your donation at the time of giving, but your tax professional can help you determine whether or not to include it on your taxes.
Beware of Scams
When choosing which organization to use for adopting a family charities, make sure the program is reputable. Though disappointing, scammers take advantage of holiday giving. The Federal Communications Commission offers a list of potential ways to avoid scams during holiday giving. These include:
Checking that the nonprofit organization is legitimate
Only using trusted charities
Verifying contact information of charities
Being wary of online or email adopt a family charities
Are You Ready to Adopt a Family?
You can find adopt a family programs through various groups, including local community groups, churches, and local government programs. Check with Family Services government locations for more information. These programs often run during the holiday season but can be available throughout the year.