Envelope fundraiser ideas often begin with the staple of the 100 envelope challenge that is a proven successful wall of money fundraiser. Your group may want to consider this and other types of envelope fundraiser ideas for your next fundraising campaign.
How to Run an Envelope Fundraiser
You and your fundraising committee will first need to decide on the type of envelope fundraiser you feel will be most successful for your targeted donors. For example, a small church with a close-knit congregation might do very well with a wall of money fundraising that stipulates specific dollar amounts instead of the typical 1-100 increments.
100 Envelope Challenge Wall of Money Fundraiser
The concept of the 100 envelope challenge is to create a wall of money. The goal of the 100 envelope challenge is to transform the wall of money into $5,050. You will need 100 envelopes to create your wall of money. These can be plain, colored, or patterned envelopes. You need to select envelopes that will clearly display the dollar amount you write on the front of the envelope.
Supplies
100 envelopes
Permanent black markers
Wall big enough to accommodate envelopes
Scotch Wall-Safe tape or other way to adhere envelopes to wall
Instructions
Write on the front of each envelope a number. You will start with the number 1 followed by the number 2 on the second envelope and so on until you finish the last envelope 100.
Secure all envelopes with something like Scotch Wall-Safe tape by lining them up in numeric sequence.
People are then encouraged to take an envelope and place the correlating dollar amount into the envelope and turn it in to the fundraising representative. Make sure you don't place the top row of envelopes too high for the average person to reach.
Give a Little Envelope Fundraiser
This idea is a fun spinoff of the basic envelope fundraiser challenge. The Give a Little envelope wall of money fundraiser is designed to eliminate specific dollar amounts for donations. This can encourage larger donations that are often limited by the 100 envelope challenge fundraiser. You can use this idea for a school fundraiser by getting both students and parents involved.
Supplies
Plain or colored envelopes (total number of students and teachers)
Colored markers
Glitter and glue
Crayons
Stickers
Printed envelope inserts (printed ahead of time)
Instructions
You can either print your own inserts or have them printed at a local print shop.
The envelope insert should explain how to use the envelope where and when to return it.
On the back you can provide a brief statement what the person is helping to fund, such as library books, new equipment, additions to the playground, and so on.
At the bottom, leave a signature line for the student decorating and stuffing the envelope to sign their name.
Instructions for Decorating Envelopes
For a school fundraiser, you can enlist the help of each classroom to decorate the envelopes using the supplies from the supply list. Once the cards are decorated, each student sign the back of the card insert along the signature line and then place the insert into the envelope. The teacher will then collect the cards and give them to you to place on the designated money wall.
Holding Your Fundraiser
You can tie your fundraiser into a school event you know will attract a large crowd. An explanation of the envelopes will be sent home with each child. When attending the school event, the child can show their parent the envelope she/he decorated. Typically, the parent will remove the envelope from the wall and make their donation.
Success of Your Fundraiser
When students are involved in fundraisers, their parents/guardians are more prone to become involved. Your percentage of success should be greater with this type of creative fundraiser than simply asking for donations.
Customizing 100 Envelope Challenge to Your Fundraiser
You can always customize the 100 envelope challenge by increasing the number of envelopes. For example, you may decide to have 200 envelopes to raise your grand total to $10,100.
Creating Your Own Monetary Amounts
Some organizations have regular donors known to give more than what a 100 envelope wall of money would offer. If your organization has deep pocket donors, you may decide to change the numbering sequencing.
For example:
Your group may start with the number 100 through 200 or 400 through 500, instead of 1-100.
You may choose to include larger amount envelopes, such as 1,000, 2,000, 5,000, and so on.
If you have a group of donors that always donates $500, you might put that number of 500 envelopes on your wall of money.
Virtual Wall of Money Fundraisers
You can set up a virtual wall of money on your website that allows donors to post messages after clicking on a PayPal link or other online payer system. If your group doesn't have a website or the resources to create this kind of interactive fundraiser, there are a few online companies that can help you. You can find a few free online fundraising wall of money options, such as MyCreative Shop and GivingGrid.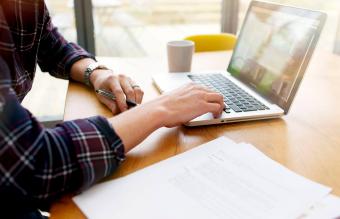 MyCreativeShop
MyCreativeShop is an online design company that has created a free online money wall fundraiser option. Unlike other fundraising websites, MyCreativeShop doesn't charge a fee for your campaign. There are no set-up fees or hidden costs. All of the donations you receive are yours minus the credit card processing fees that are standard industry charges of 2.9% plus $.30 per transaction. The money transactions are processed through Stripe.
MyCreativeShop provides you with an easy-to-use interface that allows you to generate your fundraising campaign.
You'll add your organization's logo, branding colors, and all the content for your campaign.
Your campaign page will have a wall of virtual envelopes.
Each envelope will have a dollar amount on it, just as it would in a real-time wall of envelopes.
Decide on Dollar Increments for Envelopes
The envelopes for your wall are populated through your choice of three tiers. You'll create the dollar amounts for your envelopes within the tier you select.
You can filter by donor level when you choose the tier:
Standard envelopes
Silver Envelopes ($500+)
Gold Envelopes ($1,000+)
What Donors Will See
Once you've set-up your fundraiser, you'll direct donors to the URL of your fundraiser campaign, where they can click on the envelope and complete their donation. Donors will see a payment page where they will fill out the required information and click to make their payment.
Comments and Social Media
Donors can leave you a comment with their donation. Social Media buttons are provided so donors can share your campaign.
How You Collect Your Donations
The Stripe platform processes your donations, including transferring money to your account, reporting and tax forms. Your funds are deposited into your bank account at the end of each day.
Creating a Virtual Wall of Money Fundraising Campaign
Unlike MyCreativeShop, companies that specialize in fundraising and offer a virtual wall of money campaign will charge you a set-up fee. They usually have a template you can use to create your wall as well as money collecting system.
How Money Is Distributed
The fundraising company is generally in charge of your money and disperses your percentage. The company usually withholds around 10%, sometimes more, of the proceeds as payment of hosting your fundraisers. As with anything, you need to do your due diligence before committing your group or organization to any fundraising campaign.
MEMSAIC
MEMSAIC is a fundraising company, so you can expect to be charged fees for their services like any other professional fundraising company. Each wall campaign comes with a Mosaic Wall for donors to upload images with comments.
Fees and How Your Donations Are Processed
The company charges you $25 for each wall campaign you create. You'll receive between 85% to 90% of your gross donations per wall. Your donations are held in an escrow account with MEMSAIC. Distribution is available upon demand with a minimum of $100 in proceeds. At the end of your campaign, you'll receive a check for any outstanding proceeds.
Envelope Fundraiser Ideas to Help Your Organization
You can see the advantage of holding an envelope fundraiser that takes much of the effort and resources out of the mix. A 100 envelope challenge or wall of money fundraising campaign may help to boost your organization's annual fundraising goal.