Charities That Offer Free Dental Work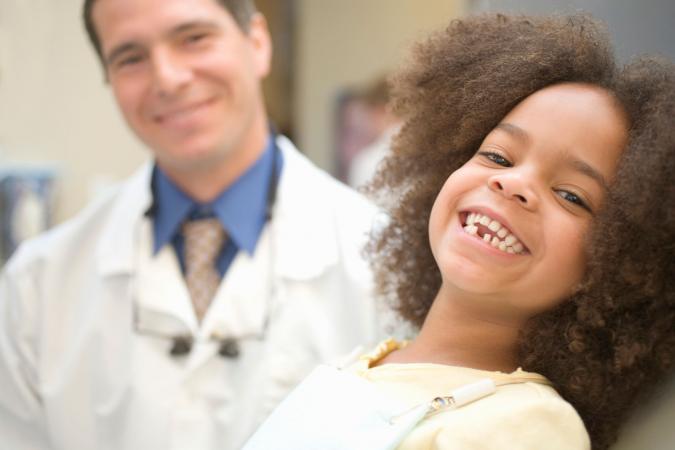 Good oral hygiene is vital, both for physical health and self-esteem. However, especially in the absence of insurance, dental care can seem prohibitively expensive. Many resources are available to make oral health accessible for people with limited means.
Finding Free Dental Work Charities
Free or low-cost dental care is widely available. In most cases, all it takes is a little guidance to find a good match for your needs.
Ask Your Local Dental Association
The best starting point for finding free, high-quality dental care is usually your state dental association. A clickable map of state initiatives and their websites is available at the American Dental Association Action for Dental Health page. The Mission of Mercy program, in particular, is to offer free clinics with volunteer dentists. Local programs may also be available through your state dental association's website.
Free Clinics
Free health clinics and other independent organizations also offer free or low-cost dental care. FreeDental.org provides a database searchable by state or ZIP code of free dental care services in your area. The National Association of Free Clinics also provides listings of free clinics on its website, including contact information for programs that may not have a web presence. Not all free clinics offer dental services, but even those that don't may be able to provide a referral or contact information for a service in the area that does.
Community Health Centers
Community Health Centers frequently provides free or low-cost oral care services. These federally funded centers are located in rural and urban areas throughout the United States. Use the US Department of Health and Human Services Find a Health Center page to locate a Community Health Center near you.
For Special Populations
Several nonprofits and foundations offer free dental services to children, senior citizens, the disabled or other special groups.
Children
Through America's Toothfairy, the National Children's Oral Health Foundation provides multiple services through its affiliates, all directed at improving oral health in the young. These include:

Stand-alone clinics
Comprehensive community health and dental facilities
Hospital clinics
Dental universities and oral hygiene schools
Mobile oral care facilities
School-based dental programs
Communities partners

Give a Kid a Smile (GKAS) is a national program of the American Dental Association (ADA) that works to make quality dental care available to every child. They provide online information and toll-free phone support to help clients find local services that meet their needs.
Seniors or Disabled
Donated Dental Services (DDS) is a program providing oral care to those who are permanently disabled or to senior citizens. Patients visit a volunteer dentist in the dentist's office. Each state has some type of DDS program, usually organized through the state dental association. Dental Lifeline Network keeps a state-by-state database of Donated Dental Services options.
ToothWisdom is a charity dedicated to improving oral health for seniors. Their website provides an in-depth, searchable list of local services that provide free and low-cost dental care for people over 65.
Domestic Abuse Survivors
The American Academy of Cosmetic Dentistry (AACD) also sponsors a Give Back a Smile program dedicated to providing free care to people with oral needs due to a domestic violence situation. Applications and further information are available at the program website.
Discounted or Reduced Fee Services
If none of the listed programs meet your needs, don't give up. Even in places without widely available charity dental services, other organizations exist that provide low-cost oral health options.
Colleges, Universities and Trade Schools
Colleges and universities often offer clinics where qualified students provide low-cost treatment. Both four-year universities and community colleges offer dentistry and dental hygienist programs, and many such programs provide low-cost dental services so their students can gain practical experience. Each school has different requirements and schedules. For a list of accredited colleges and universities and their websites, check the ADA website.
Local Dentist Offices
Many dental clinics have free or low-cost options available. Talk to local dentists and explain your situation. Ask if services can be provided at a reduced cost. Be patient, as it may make take several calls to find a dentist willing to work for a reduced fee, but a large variety of such options are available.
Health and Human Services
Check with the local government health and human services office. They may have programs or lists of dentists who will provide the needed care. HHS may also be able to direct you to charities, churches and other organizations in your community that either provide dental services or help with medical costs. Charitable organizations can also be found in the Yellow Pages or on the Internet.
Improve Your Smile
There are many opportunities to find a free dental work charity to provide oral care. Finding it may take persistence, but good dental care is vital to your lifelong health.